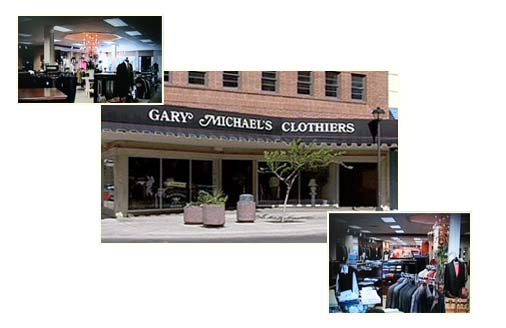 As times have changed so have our customers' needs. Gary Michael's Clothiers in Hastings, Nebraska, meets these needs with the largest selection of fine menswear between Lincoln and Denver.
HASTINGS STORE
Gary Michael's Clothiers 642 West 2nd St. Hastings, NE 68901
Phone: 402.463.9881 800.448.0478 Fax: 402.463.9882
Monday – Friday 9:30 – 5:30 p.m.
No Late Thursdays through the month of April
Saturday- 9:30 – 4:00 p.m.