Accessories
Dress Shirts, Italian Silk Ties, Hosiery, Belts and Shoes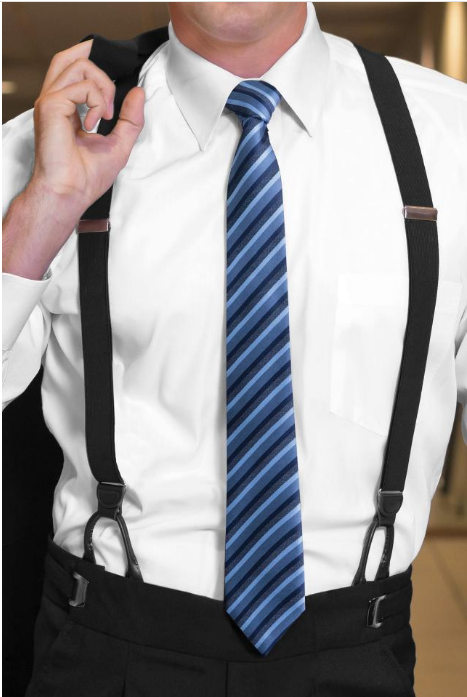 You can select the best looking suit or jacket in world, but if it's not accessorized correctly, the entire look can be ruined. Our consultants will assist you in selecting the correct dress shirt in traditional white, ivory or blue, or show you how to enhance and change the look of your garments with patterned and deep toned solid shirts.
Then to give you a distinguished flair, we will assist you in selecting the perfect necktie that fits your individual style and needs. We have the reputation of carrying the largest and most diverse selection of beautiful neckwear in the area, and we have fresh new designs coming in every week.
The best wardrobes start from the ground up. That's why we carry a great selection of shoes by some of the best-known footwear manufacturers. From traditional to contemporary, dress to casual, we carry styles that fit any lifestyle.
Finally to achieve that `finished' look we will help you choose the other accessories you need…  hosiery, belts, jewelry, even our own exclusive Gary Michael's fragrance. We are truly a one-stop shop for men.
Johnston & Murphy
Geoff Nicholason Ties
WD London – Cuff links
Status – Ties bars, Tie chains
Hold-up Suspenders
Tommy Bahama – Cologne